Let's stay in touch
Exhibitors, through management from their profile, have the possibility to configure a personal agenda and an online chat.
Open Agenda is an integrated appointment system that allows exhibitors to make appointments to meet visitors, both directly during the show and remotely using the video chat service.
The exhibitor can assign the agenda to himself or his collaborators, indicating the available times to make appointments, which will then be displayed by the visitor who sails on Expo Plaza.
The exhibitor is notified of the arrival of new requests for appointments, both by email and through the web portal, and decides whether to accept, refuse or re-schedule the appointments requested by visitors.
From the exhibitor page it is possible to see the history and all the chats set with their information.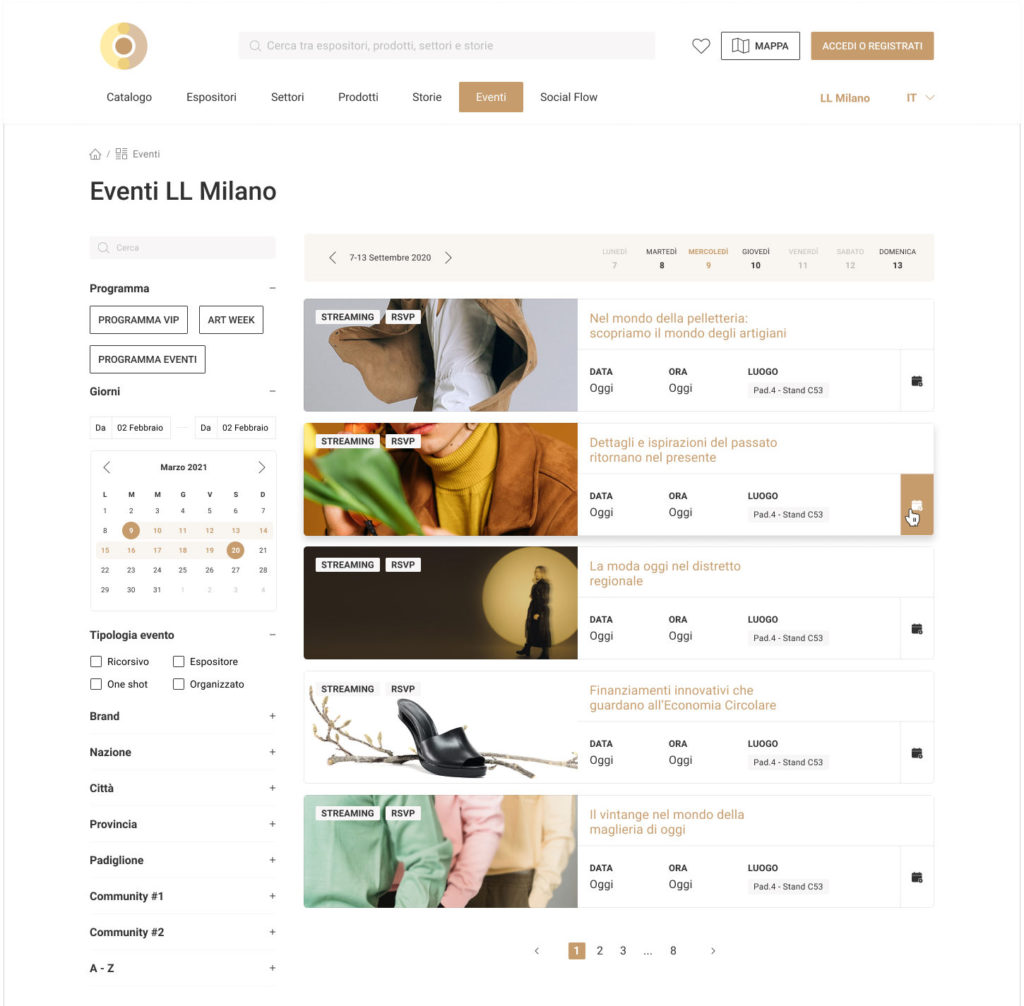 Chat is a useful tool to connect the exhibitor and the visitor, through which it is possible not only to communicate, but also to exchange files.
The unread messages will also be delivered by email and it will be possible to continue to chat with visitors, both by email and chat.