The documents section
Through the Documents section, catalogues, brochures and offers can be made available to visitors.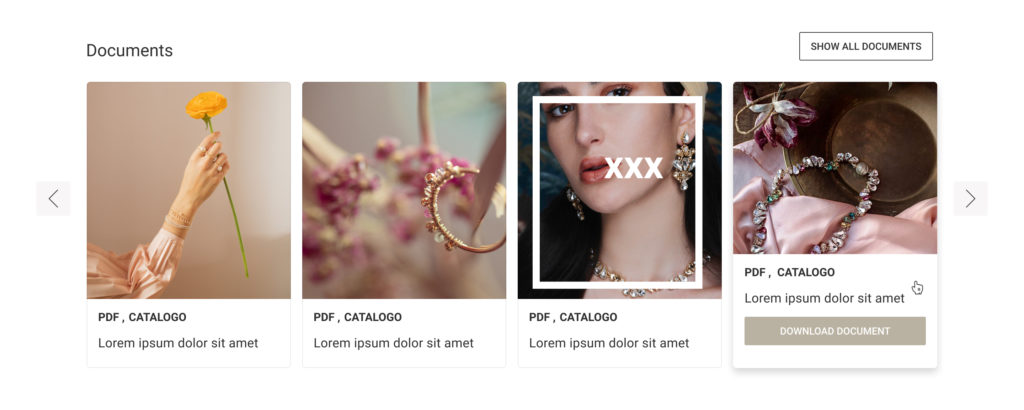 Each element consists of: image, category format and text.
The documents can be uploaded in PDF format and can be downloaded by users.

The maximum size is 10 MB.
How to add a document
From the exhibitor menu, go to the document area by clicking on the DOCUMENTS menu item. Then click the button ADD DOCUMENT on the right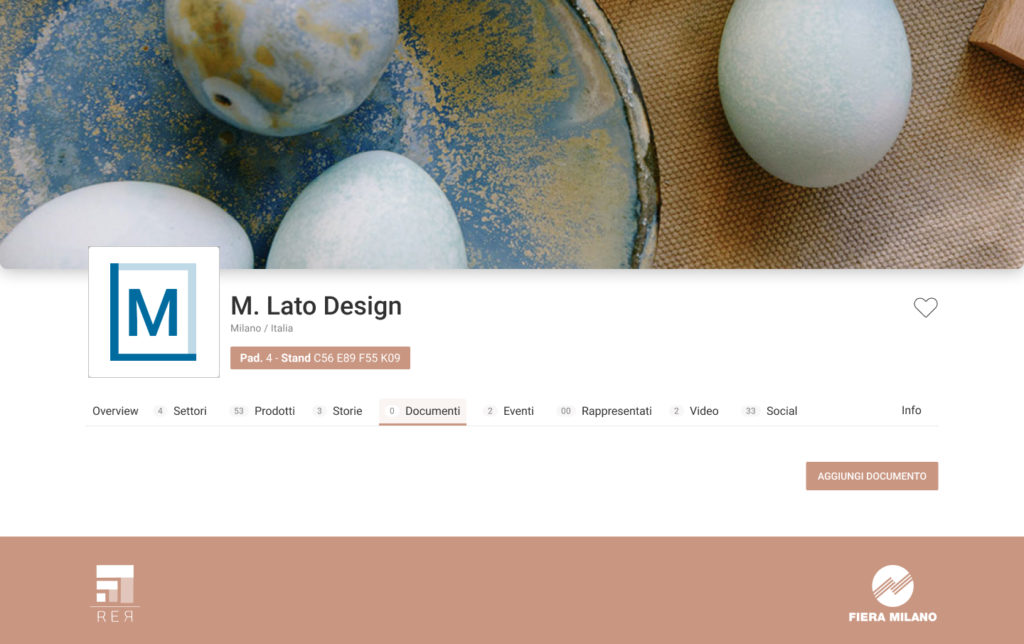 How to upload documents
Fill in the fields by entering the Title and The Document.

PDF is the only available format 
Attention, the image of the document is taken alone from the cover of the uploaded pdf and documents that develop vertically – for a better graphic rendering – are preferable.
When you're done click SAVE.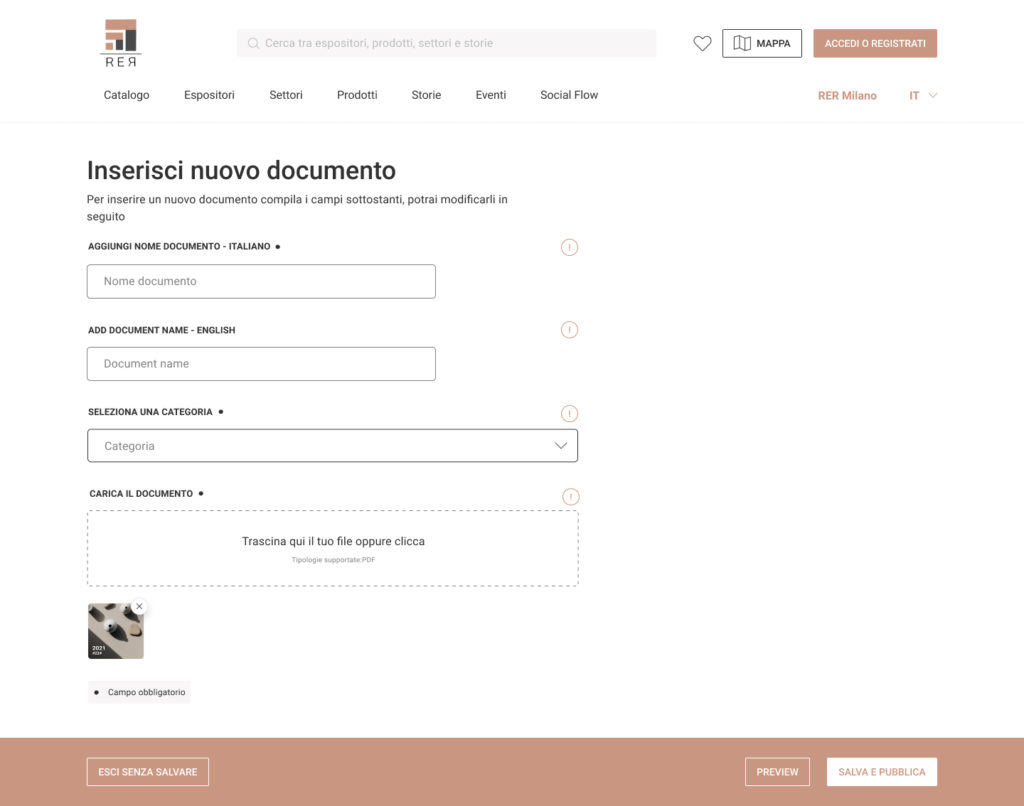 How to modify a document
Once you have published a document, you can modify it by going to its page and click the MODIFY PRODUCT button at the bottom right.
You can always use chat to share a document privately with a visitor.